Case Study: House Of Travel
House of Travel partnered with Netconcepts to drive phenomenal growth in online sales.
Netconcepts' deep understanding of online marketing and online consumer behavior drove a 6 fold increase in marketing-related website sales for House of Travel.
House of Travel is New Zealandâ??s largest privately owned travel firm, competing in a highly competitive travel booking market. In late 2004 the company launched an innovative revamped website www.houseoftravel.co.nz enabling consumers to compare and book fares across a range of airlines.
Challenge:
House of Travelâ??s new website was functionally revolutionary. It allowed customers, for the first time, to compare the airfares – including specials – of all carriers flying the domestic, Trans-Tasman, and South Pacific routes.
The challenge was to market its sophisticated features to online travel buyers in a way that would effectively drive traffic to the site and, most importantly, generate strong sales growth.
Solution:
House of Travel engaged Netconcepts to undertake a comprehensive review of all website marketing, and suggest and implement strategies to boost sales through the site.
Using their deep understanding of e-marketing, search engine optimization, e-commerce and online consumer behavior, the Netconcepts team implemented a number of programs and strategies including:
A Search Engine Optimization audit to assess the search engine friendliness of www.houseoftravel.co.nz to provide a baseline for improvement with action plan and proposed strategies to equip the site to take advantage of natural search opportunities.
A content optimization training program for House of Travel's online writers
A travel blog to help build House of Travel's online community blog.houseoftravel.co.nz
A banner advertising program management strategy â?? involving media planning, buying, placement, reporting and analysis
Pay Per Click (PPC) program management services â?? including development and execution of a keyword and bidding strategy, keyword selection, copywriting of PPC text ads, Ad group creation, management of PPC bids within allocated budget, performance monitoring, analysis and reporting
Text Link advertising program management â?? including media planning, buying, placement, reporting and analysis. PageRank was also considered within the Text Link advertising objectives
Ongoing performance measurement and analysis – using its proprietary GravityTrack product, applying comparative analysis across the suite of online media channels to measure and optimize performance
Results:
The Netconcepts teamâ??s deep understanding of consumer web behavior, combined with their ability to track, analyze and report results, provided House of Travel with powerful insights which have driven significant improvements to the functionality and performance of the companyâ??s website.
By implementing Netconcepts' strategies — with an unwavering focus on evaluating the resulting effect on sales — House of Travel has experienced phenomenal growth of sales through the website and a significant increase in return on its e-marketing investment.
Specific results have included:
A 2 fold increase in total website sales between July 2005 and March 2006
A 6 fold increase in website sales generated as a result of online advertising over the same period
A near doubling of overall return on investment in online advertising, from 6.7:1 in mid-2005 to an average of 12.2:1 in early 2006
Specific targeted email campaigns have generated a return on investment of up to 55:1
Netconcepts have helped House of Travel clean their email list, and implement best practice processes, to ensure that their mailing list is now 100% double opt-in permission based
A significant skills transfer to House of Travel staff in areas including effective web content development as a result of expertise shared by senior Netconcepts personnel
On 6 April 2006, the House of Travel website was named one of New Zealand's top websites in the NetGuide People's choice Web Awards, with www.houseoftravel.co.nz being awarded the 2006 title of 'Best Travel Site'
"We are very happy with the growth in sales online, and Netconcepts' management of our online media campaigning and paid search program has been a key driver of that. Being based in New Zealand and the US, they are able to tap into a lot of experience that not many agencies can.
Netconcepts have very strong core competencies around the technical aspects of web
development and search engine optimization, and it is rare to find this level of experience in New Zealand. They've given us a lot of valuable guidance in this area as well."
– Charles Coxhead, Online Marketing Manager, House of Travel
Comments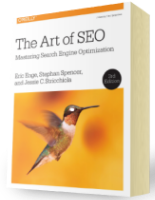 Chapter 7:
Content Marketing
From the fundamentals of link building to the nuances of natural linking patterns, virality, and authority.
Get Free Chapter