Thursday Three: Rebirth of sleeper trains, 4,000 weeks is a long/short time, and golden age for medicine
Here's what I found inspirational, challenging, or just downright hilarious this week. What caught your eye?
And, remember to check out this week's great podcast episodes:
"Aligned values are the cornerstone of successful partnerships, whether in business or life, as they shape our moral code, define our priorities, and guide our personal growth."
— Luke Storey
"Quietness will lead to many positive changes in your life. Your inner truth becomes so tuned in and connected."
— Elaine Glass
---

Sleeper trains are having a moment. And I'm all for it!
If you've flown — or attempted to fly — recently and dealt with crowded, frenetic airports, canceled flights, and sleeping on your luggage, you are probably thinking there's got to be a kinder, gentler (more eco-friendly) way to travel.
Europe is famous for its peaceful slumber in luxurious sleeper cars, and now the US is catching up. In recent years, rail lines like Amtrak have raised the bar, prioritizing comfort and onboard services for discerning travelers.
Picture yourself nestled in plush beds, attended by dedicated staff, and surrounded by spacious sleeping quarters. Bring along a copy of The Lincoln Highway, fluff up your pillow, enjoy some chamomile tea, and soak in some epic scenery while you get from point A to point B in style.

Have you read this book? If not, go get it and read it. Here's why:
"Productivity is a trap. Becoming more efficient just makes you more rushed, and trying to clear the decks simply makes them fill up again faster.
Nobody in the history of humanity has ever achieved 'work-life balance,' whatever that might be, and you certainly won't get there by copying the 'Six things successful people do before 7:00 a.m.'
The day will never arrive when you finally have everything under control — when the flood of emails has been contained; when your to-do lists are complete; when nobody's angry with you for missing a deadline or dropping the ball; and when the fully optimized person you've become can turn, at long last, to the things life is really supposed to be about.
Let's start by admitting defeat: None of this is ever going to happen. But you know what? That's excellent news."
— Oliver Burkeman, author of Four Thousand Weeks: Time Management for Mortals

Suddenly, according to the New York Times, it looks like we're in a golden age for medicine. We are on the cusp of an era of life-changing innovation — the limits of which aren't even clear yet.
While the pandemic brought immense suffering, it also sparked unparalleled medical advancement. Jennifer Doudna, a renowned biochemist, describes the past five years as an unprecedented time of accelerating discoveries.
We are experiencing a new frontier for immunotherapy and next-generation cancer treatment; new insights and drug-development pathways to chase with the help of machine learning; and game-changing prevention for some of the world's most intractable infectious diseases.
The future of medicine shines bright — prepare to be amazed by unprecedented cancer survival rates, transformative obesity treatments, and a future filled with limitless potential.
---
Which of the three posts resonated the most with you this week? Let me know! I'd love to hear what inspired, challenged, or intrigued you.

P.S. Are you interested in biohacking your health? According to biohacker Dr. Molly Maloof, optimal health is not a destination, but a continuous process of active participation in a goal-orientated wellness lifestyle. Check out an inspiring discussion I had with Dr. Maloof here.
Comments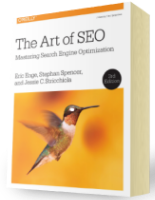 Chapter 7:
Content Marketing
From the fundamentals of link building to the nuances of natural linking patterns, virality, and authority.
Get Free Chapter