Your Ultimate Guide to Google Penalties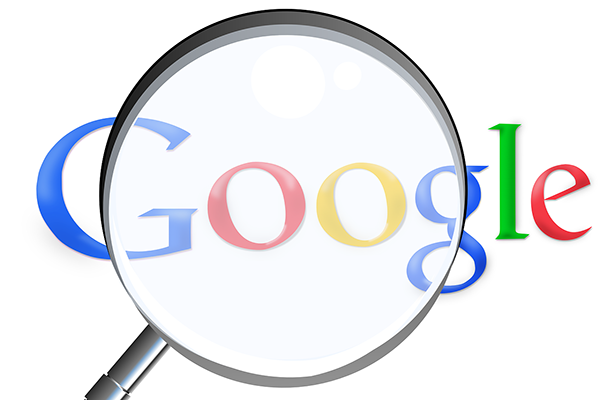 When your website's traffic suddenly takes a tumble and you don't know why, it can be maddening. Why is this happening? It's possible you've been hit with a Google penalty, or have come up against one of Google's algorithm updates.
If you're wondering how Google penalties work and what you should do to avoid them, this ultimate guide is for you. You'll learn what a Google penalty is exactly, what happens when you get penalized, and the most common violations that lead to penalties.
Let's dive in!
What exactly is a Google penalty?
When people talk about Google penalties, they are usually referring to one of two things:
• Manual penalties: Manual penalties, also called manual spam actions, are direct actions that Google employees can take against your website when you violate Webmaster Guidelines. If your site receives a manual penalty, you'll most likely get a notification about it in Google Search Console.
• Algorithms: Some people in the industry may refer to "algorithmic penalties" but there's really no such thing. Google uses algorithms to improve user experience. When the algorithms pick up certain SEO signals, reactions are triggered. These reactions may affect page ranking, so it's easy for website owners to think of them as "penalties" but they're more like filters.
Penalties vs. algorithms
Manual penalties happen when something slips by an algorithm that should have been a violation. Some of Google's algorithms are more notorious than others, such as Panda and Penguin. While it's useful for SEO professionals to know about these algorithms, Google isn't always transparent when it comes to algorithm updates. Trying to memorize every algorithm and what they do is a waste of time.
One thing to remember is that Google doesn't make and release algorithms for SEO experts and website owners. They're for the wider public, the users. Google focuses entirely on users, so that's what websites should focus on too. According to Kaspar Szymanski, a former Google Search Quality team member, Google isn't interested in which websites rank highly or with rewarding the best websites. Szymanski thinks an important shift for SEO experts would be to move away from pleasing Google and more toward pleasing users.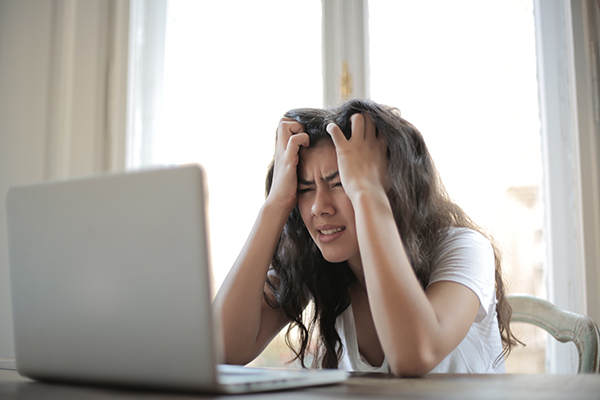 The results of Google penalties
When your website receives a manual spam action from Google, several things can happen:
• Abrupt nosedive: When this happens, your website may almost disappear overnight from Google search. It's still being indexed, but it doesn't rank like it did before.
• Gradual decline: Rather than your site disappearing from rankings quickly, it happens more gradually.
• Flagged as not safe by Google: Google may flag your website as unsafe or compromised, significantly discouraging users from visiting the site.
• Losing search real estate: Losing search real estate refers to being less prominent in reviews and ratings.
• Complete removal: The worst result of a Google penalty is complete removal of your site from Google's listings, or delisting.
Types of Google violations that lead to penalties
What problems or violations can you have with your website that will result in penalties? Or, in the case of algorithms, what are some adverse consequences (since they're not actually "penalties")?
On-page problems
On-page violations are related to problems that site owners have direct control over. They include:
• Major spam: Websites with major spam problems are so spammy that they provide no value to users whatsoever. It most often applies to scraped websites or sites that are complete gibberish.
• Unnatural backlinks: An unnatural backlinks violation means Google thinks you're taking a commission for linking to websites that don't deserve to be linked to.
• Hacked sites: Google penalizes websites that third parties have abused by injecting content into them. Typically, the vulnerability isn't caused by the site owner but is a result of poor site security.
• User-generated spam: The user-generated spam violation is similar to the hacked site problem. However, the website's users are the ones spamming the site, not some third party.
• Incorrect structured data: Structured data helps your search result appear as a rich snippet in a search result. Rich snippets contain more info than your average search engine result, and may include data about ratings and reviews. When websites try to game Google's system to have more prominent rich snippets with improperly structured data, it's a violation.
Content-related penalties
Violations related to the content of the website can also result in penalties or negative effects for websites. A website's content problems might include:
• Cloaking: Cloaking is presenting content that appears differently to human readers than it does from the search engine. It may involve showing images to users and HTML text to search engines in an effort to fool the search engine and boost rankings.
• Thin content: Thin content is a less serious violation, but still considered a form of spam by Google nonetheless. Thin content holds no value for users and doesn't improve the quality of search results at all.
• Keyword stuffing: Keyword stuffing is a more well-known violation that involves filling your website with keywords your targeted users are searching for, to get it to rank more highly.
• Keywords in hidden content: Hidden content appears in the website's source code but isn't visible to website users. Stuffing hidden content with keywords is not considered good practice in SEO, and so may result in a violation.
What about duplicate content?
Many website owners and content marketing specialists will tell you that posting duplicate content — content on two different websites that is identical — is a Google penalty. However, it's not a penalty, Google just doesn't want to rank too-similar content highly because it provides bad user experience. So if Google indexes two similar pages and thinks one of them isn't the original source, it won't rank it as highly.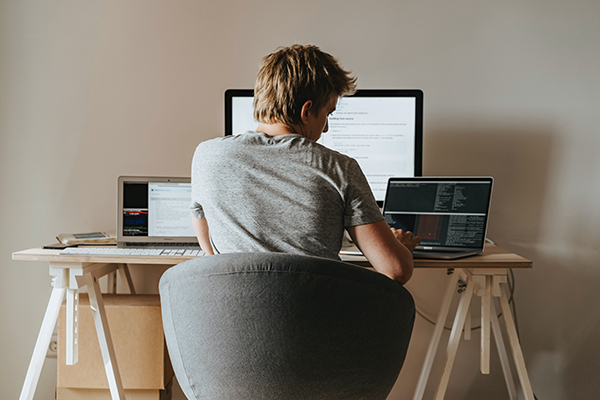 How can you tell if you've gotten a Google penalty?
Since not all negative impacts on your site are the result of a manual penalty, it may be confusing to tell when you've been issued a penalty or when you're just falling out of the algorithm's parameters. Most of the time, you will receive a notification in Google Search Console when you have a manual penalty. When your site doesn't rank as highly as you expect because of, say, a duplicate content problem, Google will not alert you. But if you have a problem with user-generated spam, Google will almost certainly let you know.
Navigating Google penalties
Understanding why your website's traffic has dropped off isn't always easy. Sometimes, it's because of something you did and other times, it's not your fault at all but an algorithm update. Trying to get a handle on what's happening can be frustrating.
If you want to know what's going on with your website or better understand penalties from Google, you can enroll in our SEO Audit Course or listen to our founder Stephan Spencer's Marketing Speak podcast episode about Google penalties. And if you want personalized advice, you can book a free strategy call with us. We'd love to discuss all things Google and SEO with you, and help you discover the best approach to optimizing your website.
Comments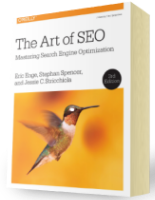 Chapter 7:
Content Marketing
From the fundamentals of link building to the nuances of natural linking patterns, virality, and authority.
Get Free Chapter