Site now on page 1 for Google – thanks to Netconcepts
"When we met Netconcepts we were so impressed we severed all ties we had with our previous developer and moved forward on building a site that was fast, clean, easy to use and search engine optimised. I do not know anyone in the industry who knows more about the subject of Search Engine Optimisation than the team at Netconcepts.
Within 4 weeks our site has risen from the depths of page 6 and 7 on Google to page 1 and 2. A majority of our clients are Health organisations so you can imagine how pleased I was when I typed 'Health jobs in New Zealand' into Google yesterday and we came up number one!"
Scott Mathieson
Director
Working In Ltd
Comments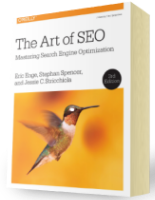 Chapter 7:
Content Marketing
From the fundamentals of link building to the nuances of natural linking patterns, virality, and authority.
Get Free Chapter