WordPress Quiz Plugin
If you want to subject your visitors to quizzes or personality tests, then this WordPress plugin is what you've been looking for! WordPress Quiz Plugin is a platform for any kind of quiz. The plugin currently comes with only quiz type: the personality quiz, but if you have other quiz needs it's easily adapted. In fact, if you'd like to contribute other quiz types, we'll add them to the distribution.
Features include:
Embed quizzes into your posts or pages
And best of all, the plugin is FREE!
Suitably convinced? Then Download the plugin!
NEW: Rate this plugin at WordPress.org
Screenshots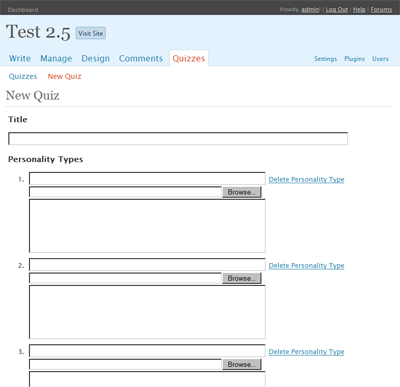 Installation instructions
(If upgrading from a prior version of the WordPress Quiz Plugin, be sure to deactivate the old version beforehand.)
Upload the wordpress-quiz-plugin directory and the files within it to your wp-content/plugins directory.
Activate the plugin.
To-do
Include more quiz types
Tracking of results
Additional types of code snippits
Feedback?
Got a bug to report? Or an enhancement to recommend? Or perhaps even some code to submit for inclusion in the next release? Great! Share your feedback in the comments below.
Comments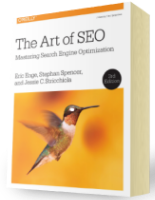 Chapter 7:
Content Marketing
From the fundamentals of link building to the nuances of natural linking patterns, virality, and authority.
Get Free Chapter