When I look at my analytics, most of the traffic is coming from spam sites.
We all get excited when we see a spike in website traffic. But that excitement can quickly sour when we find out that the bump came from a spam site like "buttons-for-my-website.com."
Unfortunately, these spam sites are far from harmless. Many of them refer traffic to your site for nefarious reasons. Fixing the problem is simple. More importantly, I can also ensure that you maximize qualified organic traffic to your site.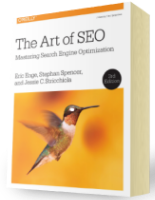 Chapter 7:
Content Marketing
From the fundamentals of link building to the nuances of natural linking patterns, virality, and authority.
Get Free Chapter