We want to try content marketing, but we're not sure where to start.
If you want to rank in Google, the fact is, you need content. But not just any old content—you need fresh, exciting, engaging content that people actually want to read. With so much competition in this day and age, that isn't as easy as it sounds. Your content marketing strategy needs to stick out from the crowd to attract attention and generate links. That means creative ideas that cut through the noise and bring you qualified traffic. I will work with your team to develop a content strategy that's true to your brand but that also helps you stand head and shoulders above your competitors.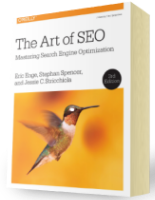 Chapter 7:
Content Marketing
From the fundamentals of link building to the nuances of natural linking patterns, virality, and authority.
Get Free Chapter