We need a content plan for our business, but we're not sure where to start.
We all know content is king, but developing entertaining and engaging content to meet your customer's needs can be a challenge—especially if you don't have a lot of online marketing experience. I've advised dozens of businesses on creating a coherent content ecosystem that attracts qualified customers, and guides traffic seamlessly to the products and services they're searching for.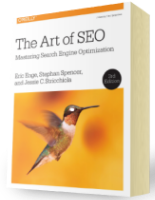 Chapter 7:
Content Marketing
From the fundamentals of link building to the nuances of natural linking patterns, virality, and authority.
Get Free Chapter