We keep getting sudden dips in traffic and we can't figure out what's causing it.
Like on-off drops in traffic, recurring dips can be baffling. Things like seasonality of searches, a drop in the frequency of content updates, or more competitors entering the market are common causes, but tracking down the real culprit can be time consuming.
SEO is long-term investment that needs constant maintenance. I can help you develop a strategy that will give you year-on-year gains in traffic that are less prone to variation. I can also help you pinpoint the cause of dips in traffic, and build in strategies to mitigate them.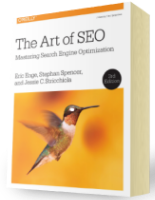 Chapter 7:
Content Marketing
From the fundamentals of link building to the nuances of natural linking patterns, virality, and authority.
Get Free Chapter