We have great content, but we can't figure out how to structure it in a way that makes sense.
It's essential to have great content on your site, but badly organized content can lead to a high bounce rate and ultimately hurt online sales and Google rankings. Learning how to structure information to make it usable and useful to your customers is a long process, and requires deep research into customer habits and visitor trends. I can provide guidance to ensure that your content is structured for maximum sales and engagement.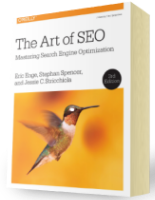 Chapter 7:
Content Marketing
From the fundamentals of link building to the nuances of natural linking patterns, virality, and authority.
Get Free Chapter