We employed an SEO consultant, but we're having trouble reaching our Google ranking goals.
Unfortunately, not all SEO consultants are created equal. This is especially true if you decided to go with the cheapest option. Cheaper SEO firms will often do the bare minimum to get you ranking, with no thought to long-term strategies. There is no "quick fix" for SEO, and if you're willing to invest the time and the resources, I can help you achieve mind-blowing results.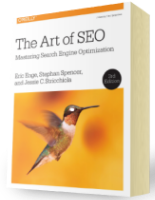 Chapter 7:
Content Marketing
From the fundamentals of link building to the nuances of natural linking patterns, virality, and authority.
Get Free Chapter