Our website was doing fine, then one day we saw our traffic drop dramatically and we can't get it back to where it was.
Sudden drops in traffic can baffle even the most learned Google Analytics guru, and lead to days or weeks of panicked detective work as you try and uncover the source of the problem. Even if you figure it out, getting back to where you were can be an uphill battle. From a loss in organic rankings to problems with referral partners, there are too many potential causes to list here, but I can tell you that I've been around long enough to see—and fix—pretty much all of them.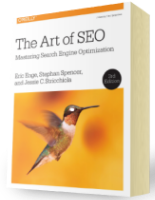 Chapter 7:
Content Marketing
From the fundamentals of link building to the nuances of natural linking patterns, virality, and authority.
Get Free Chapter