Our site seems to load fast, but it fails the page speed load test and we don't know what to do about it.
When it comes to improving your rankings, page speed is vitally important. In fact, Google has explicitly said that it's one of the "signals" it uses to decide which sites should rank for a given term. While your site might seem to load quickly, there are many technical issues to consider that may not be apparent to the untrained eye. I can work with your developers or web provider to ensure that your site's load time isn't affecting your Google rankings.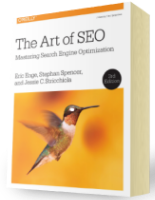 Chapter 7:
Content Marketing
From the fundamentals of link building to the nuances of natural linking patterns, virality, and authority.
Get Free Chapter