My website is generating a lot of traffic, but my conversion rate is very low.
Traffic is great. If you get a lot of it, then you're doing something right. But traffic is only half the equation.
There are many reasons why your traffic may not be converting. Maybe you're targeting the wrong keywords. Maybe your offer isn't compelling. Or maybe your site just isn't user-friendly. I can help you analyze your traffic, and streamline your online sales process to ensure you're converting that traffic into cold hard cash.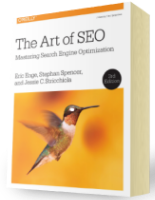 Chapter 7:
Content Marketing
From the fundamentals of link building to the nuances of natural linking patterns, virality, and authority.
Get Free Chapter