My marketing team is good, but they don't really understand online marketing—they need training.
While there are some key differences between traditional marketing and online marketing, there's no reason why your team can't get up to speed. If you're having trouble coming up with an online marketing strategy, I'm happy to provide guidance and training, or even assist with new hires where necessary.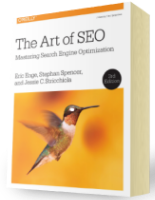 Chapter 7:
Content Marketing
From the fundamentals of link building to the nuances of natural linking patterns, virality, and authority.
Get Free Chapter