My competitor is dominating Google for all the key search terms I need to be ranking for, and I want to beat them.
If your competitor is dominating the Google results and it's costing you business, you certainly should fight back. This doesn't always mean taking them on directly. A little research can reveal gaps and weak points in your competitor's strategy that you can take advantage of, including lucrative keywords they may have overlooked. If your competitor is well established in a niche, it may take some time to knock them out of the number one spot, but over the years I've helped many businesses achieve this.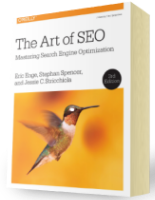 Chapter 7:
Content Marketing
From the fundamentals of link building to the nuances of natural linking patterns, virality, and authority.
Get Free Chapter