I've invested in Hubspot, but it doesn't seem to be making a difference.
Hubspot offers a lot of great tools that can help you improve the SEO of your website. But for those who don't have SEO experience or technical knowledge, it can be a challenge to figure out how to used them effectively. If you're struggling to get everything working, I can assist you in finding the right tools to achieve your goals, whether that be Hubspot or another platform.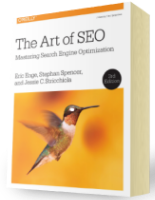 Chapter 7:
Content Marketing
From the fundamentals of link building to the nuances of natural linking patterns, virality, and authority.
Get Free Chapter