I've got a lot of images on my site, yet most of them aren't showing up in Google Image Search.
If your images aren't properly optimized, then you're missing out on a lot of traffic. Don't worry, you just need to follow a few simple rules in terms of naming conventions, file size, and formatting. If you've got thousands of images already up on your site, that's great. It can be big task to optimize them all, but I've got your back!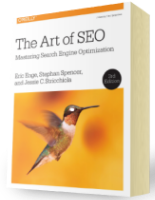 Chapter 7:
Content Marketing
From the fundamentals of link building to the nuances of natural linking patterns, virality, and authority.
Get Free Chapter