I'm spending a lot of money on PPC, and not seeing the results I'd like to.
A lot of people frame SEO and PPC as an either/or proposition. The truth is, it all depends on what you're trying to achieve. SEO is a long-term project that requires a significant investment of time and money, and most people opt for a mix of SEO and PPC. While SEO is essential for a successful website, it should blend in with your overall marketing mix. I can work with you or your marketing team to ensure you get that mix right the first time, achieving the best possible conversion rates with the lowest possible CPC.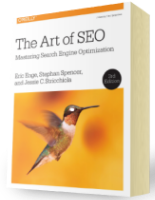 Chapter 7:
Content Marketing
From the fundamentals of link building to the nuances of natural linking patterns, virality, and authority.
Get Free Chapter