I'm not sure how to integrate an SEO strategy into my overall marketing strategy.
If your SEO strategy is simply to rank for a few key terms, then it will probably fail. An effective strategy will consider your online presence holistically, and can influence the type of content you produce for websites and social media. It can even affect offline advertising and other aspects of your business.
I've assisted many companies to rethink their marketing strategies in creative ways, resulting in increased attention, traffic, and links to their websites.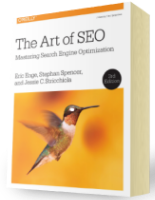 Chapter 7:
Content Marketing
From the fundamentals of link building to the nuances of natural linking patterns, virality, and authority.
Get Free Chapter