I'm not sure how much of my budget I should allocate to SEO, as opposed to PPC.
Some people think that SEO is too risky, and stick with paid advertising. Others believe that they can save money by focusing on organic traffic alone. The truth is, there are pros and cons to both. PPC and SEO can work hand in hand to get you results. Finding the right mix is about knowing what you want to achieve. While SEO can be cheaper in the long run, it's not a "set and forget" strategy as many people believe. In order to ensure results, you need to allocate budget and resources. I can not only assist you in achieving organic rankings, but also help you reduce your CPC and run more targeted and effective PPC campaigns.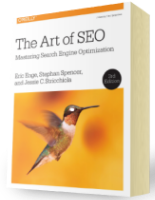 Chapter 7:
Content Marketing
From the fundamentals of link building to the nuances of natural linking patterns, virality, and authority.
Get Free Chapter