I'm knowledgeable in online marketing, but I'm looking to take my expertise to the next level.
That's great news. I provide specialist training to people looking to expand their knowledge of online marketing. However, some of these services are exclusive and do assume a certain amount of prerequisite knowledge, so contact me before you apply.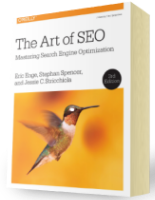 Chapter 7:
Content Marketing
From the fundamentals of link building to the nuances of natural linking patterns, virality, and authority.
Get Free Chapter