I'm doing well, but I really need something to help me break through and become a thought leader in my industry.
I've helped many business owners stage a holistic transformation of their lives, and I can help you do the same. Whether you're looking to become a public figure, contribute to key discussions in your industry, or simply improve your work/life balance, I can help you achieve your goals. I've guided many entrepreneurs and business owners on taking things to the next level, whether that means raising their profile and developing a personal brand, or becoming a highly sought after thought leader in their industry. If you set your mind to it, there's no reason why you can't do the same!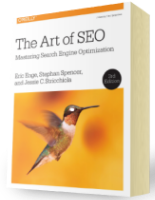 Chapter 7:
Content Marketing
From the fundamentals of link building to the nuances of natural linking patterns, virality, and authority.
Get Free Chapter