I'm creating content for my website. I know I need to do keyword research, but I'm not sure how.
Keyword research is one of the first steps in optimizing your website. Despite the fact that there are many "how-to" guides online, it's still a tricky task to master, especially if you're not sure what you're trying to achieve. As someone who has optimized innumerable websites and achieved rankings for many powerful high-traffic keywords, I can guide you with insider tips and tricks that will turn you into an expert keyword researcher in no time!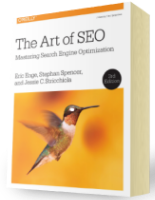 Chapter 7:
Content Marketing
From the fundamentals of link building to the nuances of natural linking patterns, virality, and authority.
Get Free Chapter