I spent a lot of time/money building my website, but Google doesn't seem to notice it.
Unfortunately, a lot of web and design professionals don't see SEO as a vital component of website development, and treat it as an after thought. This is a big mistake. If you've paid for a site with a slick look and feel, but have no traffic to show for it, don't worry. A comprehensive site audit will reveal where your developers went wrong. And, most issues can be easily fixed. I'll provide you with a detailed list of recommendations, and a roadmap to get you to your traffic goals.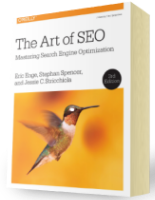 Chapter 7:
Content Marketing
From the fundamentals of link building to the nuances of natural linking patterns, virality, and authority.
Get Free Chapter