I rank for all the key terms in Google, but my website doesn't make any money.
First of all, if you were ranking in Google for the right terms, you'd probably be making money! If your site really is ranking for all the key terms in your niche, and you're still not seeing any benefit, then it's time to rethink your strategy. After I conduct an audit of your site, I will provide a list of recommendations, including ways that you can tweak your offers and improve your sales funnel for maximum results.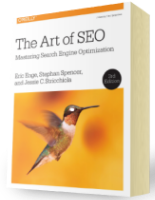 Chapter 7:
Content Marketing
From the fundamentals of link building to the nuances of natural linking patterns, virality, and authority.
Get Free Chapter