I know my site shows up in Google, but no one clicks on the links for some reason.
Most of the time, an increase in Google rankings results in an increase in traffic—but there are exceptions. If this is happening to you, there could be a few reasons why. Are you targeting the wrong keywords? Are your listings compelling enough to attract clicks? Have you considered the searcher's intent? Fixing the problem involves an analysis of your current rankings and your content, including your meta-data. I can help you increase clicks from your current rankings, while also targeting more effective keywords to boost traffic.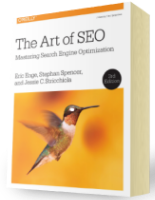 Chapter 7:
Content Marketing
From the fundamentals of link building to the nuances of natural linking patterns, virality, and authority.
Get Free Chapter