I know I need to improve the SEO of my website, but I'm confused about where to start.
That's okay! Despite the many "how to" guides on the web, SEO is a complex discipline that takes years to master. There are many factors that could be affecting the performance of your site. When I take on a new client, I do a comprehensive website audit. Then, I give you a set of concrete recommendations. As we implement them, you'll come to understand more about SEO. With a little guidance, you'll soon become an expert yourself!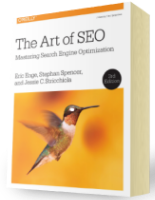 Chapter 7:
Content Marketing
From the fundamentals of link building to the nuances of natural linking patterns, virality, and authority.
Get Free Chapter