I know I have a lot of good content, but people can't seem to find it.
It's easy to build a website, and that's great. However, many people still don't understand how to organize their content in a way that makes things simple for their users. Your site might look great, but what's the point if customers can't find the information they need?
Ranking in Google is vital if you want people to find you. But it's also important to simplify the purchase process. I've helped many clients improve their site's usability to maximize engagement and sales, and I can do the same for you.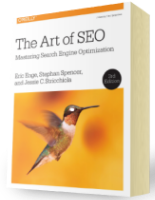 Chapter 7:
Content Marketing
From the fundamentals of link building to the nuances of natural linking patterns, virality, and authority.
Get Free Chapter