I don't understand what SEO people mean when they talk about meta-data.
I'm going to be honest here and say that meta-data is a pretty boring topic. It's basically "data about data," or the information on your website that tells Google what your site's about.
When optimizing your site, you'll need to make sure you have the correct meta-data on every page. This can be a painstaking process, especially for larger sites, but it's a very important part of SEO. I've optimized hundreds of sites for companies of all shapes and sizes, and I can guide you on the most efficient way to update your meta-data.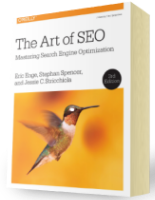 Chapter 7:
Content Marketing
From the fundamentals of link building to the nuances of natural linking patterns, virality, and authority.
Get Free Chapter