An SEO consultant optimized my site and it was going fine for a while, but now we've stopped ranking in Google.
When it comes to SEO, many people go for cheaper consultants who make big promises. This is understandable. We all want the maximum return for a minimal outlay. But sometimes this means your consultant is not spending the time to create long-term strategies, and instead resorting to "quick fixes" that lead to temporary results. I'm always looking to develop long-term relationships with my clients. I'm always honest about what we can achieve, how long it will take, and how much it will cost.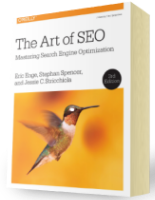 Chapter 7:
Content Marketing
From the fundamentals of link building to the nuances of natural linking patterns, virality, and authority.
Get Free Chapter