URLs and PageRank scores
Q: Would a site with subdomains share that site's PageRank, or does each subdomain URL count as a separate URL?
A: Each URL has its own PageRank score, regardless of whether it is within the same domain or not.
Comments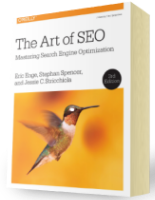 Chapter 7:
Content Marketing
From the fundamentals of link building to the nuances of natural linking patterns, virality, and authority.
Get Free Chapter