Bottom line focus for this online retailer
"In an industry as competitive as online retail, having superior search engine visibility is critical. For Target.com, Netconcepts identified a number of opportunities to help us achieve that goal, as well as recognizing potential issues.
We found the Netconcepts assessment to be filled with practical value and immediate application. We were impressed with their in-depth understanding of website fundamentals, as well as their bottom-line focus. Netconcepts staff took time to answer our questions, and explained very specifically how best to resolve the issues.
It was a powerful study – I would recommend Netconcepts to any retailer looking to improve their online success."
Cathy David
Vice President & GM
Target.com
Comments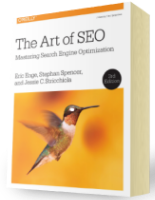 Chapter 7:
Content Marketing
From the fundamentals of link building to the nuances of natural linking patterns, virality, and authority.
Get Free Chapter