Thursday Three: Sharpen your focus, boost your memory, and walk this way!
Here's what I found inspirational, challenging, or just downright hilarious this week. What caught your eye?
And, remember to check out this week's great podcast episodes:
"By hyper-personalizing your actions, you can authentically connect with people on a human-to-human level, transcending the traditional business-to-business or business-to-consumer approach."
— Draye Redfern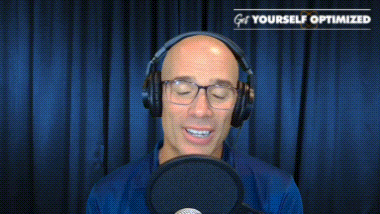 "Be willing and ready to play the game of life, and also be willing and ready for the game to end because no one knows when it ends."
— Tim Ringgold
---

Distraction is the enemy of productivity. And that's why I love this Pomodoro method app called Session.
If you're trying to focus at work but your phone and computer are constantly pinging with project alerts from email, Discord, Slack, Asana, etc., this could be the answer to your shattered attention.
Session helps you focus and be more mindful by blocking distractions and tracking your progress. And the app just keeps glowing up. Now there is a split screen that encourages you to take notes about your work, with this message: "Write down your thoughts, your learning, or what you are confused about. Clarify your thoughts. Writing is thinking."
If you're looking for a well-built time tracker with analytics, check it out. And no, there's nothing in it for me but getting you to shut all your work apps off so you can actually work!

It's super frustrating when you're in a meeting and the brilliant idea that just popped into your head pops right out again before you got to bring it up.
I'm happy to hear that based on research in neuroscience, there are quite a few things that people can do to improve and sustain their memories. And if eating chocolate is one of them, I am absolutely on board! These are a few of the things you can do to build memory muscle:
Eat foods such as chocolate — yes, chocolate, but specifically the darker version — as well as porcini mushrooms, both have properties that enhance memory.
Build good relationships
Improve your environment
Spend your time wisely
Walk backward
To learn more about proactive ways to fight memory loss, read the entire Inc. article here.

Are you walking wrong? Are we all?
Fitness expert and walking coach Joanna Hall says we are. What are we doing wrong? Most of us, she says, tend to walk by stepping into the space in front of us. She would, instead, coach you to think about walking out of the space behind you.
If that sounds a bit abstract to you — as it did to one journalist who signed up to work with her — think about it this way: Good walking is an act of propulsion, of pushing yourself forward off your back foot.
Bad walking — his kind of walking — is overly dependent on traction: pulling yourself along with your front foot.
Perhaps the most significant claim Hall makes is that, in terms of fitness, walking can be enough. It can complement other forms of exercise, such as yoga and pilates, but if you don't do anything else, improving your walk can still bring major health benefits.
---
Which of the three posts resonated the most with you this week? Let me know! I'd love to hear what inspired, challenged, or intrigued you.

P.S. If you want tips on getting into a super-productive zone so you can do what it is you're passionate about doing, check out this interview I did with Ross Tavendale on Marketing Speak. I guarantee it will be one hour very well spent!
Comments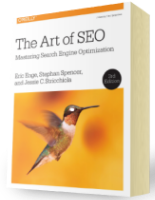 Chapter 7:
Content Marketing
From the fundamentals of link building to the nuances of natural linking patterns, virality, and authority.
Get Free Chapter