Free SEO Best and Worst Practices Checklist
Click on to get your free SEO Best and Worst Practices checklist.
Most web sites are not search engine optimal. Why? Because most web site design companies don't know how to build in search engine optimization.
Netconcepts does. We help companies maximize search engine traffic and exploit targeted brand and awareness building opportunities search engines optimization offers.
If you would like to learn more about how we an help your site be better optimized, complete the form below and one of our experts will contact you soon.
Resources
If you want to learn more about our SEO solution then read on:
Comments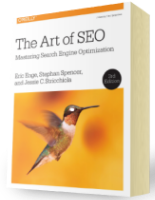 Chapter 7:
Content Marketing
From the fundamentals of link building to the nuances of natural linking patterns, virality, and authority.
Get Free Chapter