Verizon's SuperPages.com signs up Netconcepts
US telecommunications giant Verizon struck a deal with SEO agency Netconcepts to help make their online shopping directory easier to find. Netconcepts' President Stephan Spencer said there was room for improvement, although Verizon already had 5 million pages in Google and 7 million pages in Yahoo! It was all about making sure every page was indexed by the search engines.
Netconcepts devoted six team members to the project. Verizon sought the Company's expertise because of its proven track record of success in this area.
"We learn what works and what doesn't," said Stephan Spencer. "Often search engine optimisation companies are just doing a fix-up job of an existing site, so they are putting a veneer on something which may be flawed."
Comments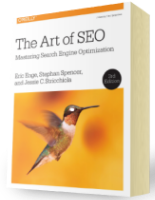 Chapter 7:
Content Marketing
From the fundamentals of link building to the nuances of natural linking patterns, virality, and authority.
Get Free Chapter