realestate.co.nz
realestate.co.nz is operated by the Real Estate Institute of New Zealand (REINZ). The site is a comprehensive meta-directory of listed properties in New Zealand and is currently the second most popular real estate site in New Zealand.
The site boasts a number of Web 2.0 features including RSS, Google Maps, microformats and AJAX. Every page, every search and every field has a corresponding RSS feed as well as email alert to which visitors can subscribe. This new site is of course search engine friendly, allowing spiders to traverse the site fully through text links. Dates and times of open homes can be saved directly to the calendar software such as Outlook, thanks to the use of microformats.
[ database | client admin cms | SEO ]
Visit the site: RealEstate.co.nz
Comments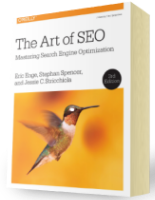 Chapter 7:
Content Marketing
From the fundamentals of link building to the nuances of natural linking patterns, virality, and authority.
Get Free Chapter