NZ Real Estate Website Solution
The Easy Real Estate Website Solution
You donâ??t need to spend thousands to have a state of the art real estate website with Netconcepts new property listing solution.
Display your property listings online in the context of a professionally designed and maintained website for as little as $100 a month.
The Internet is an Integral Part of House Hunting
If you are in the real estate business, you understand the need to display your properties in their best light online. These days the web is the first place people look for property:
â??In the UK around 80% of house hunters now use the Web to start their search for property.â?? www.home.co.uk
You also understand the need for an appealing and professional website for your company.
Real Estate Websites Are Complex
Managing the information needed to display properties online is a big task, with details changing and properties coming on and off the market constantly. And translating this ever-changing data into effective online property listings can be an expensive business.
Thatâ??s where Netconcepts and Realestate.co.nz can help you.
But They Donâ??t Have To Be A Major Cost for You
If you are listing your properties on www.realestate.co.nz then you really donâ??t need to spend thousands of dollars employing a web design company to build a compelling and professional website with content and property data management functionality. You need to talk to us.
For a Small Monthly Fee You Can Get Yourself A Branded Website With The Latest in Real Estate Website Functionality
Netconcepts can turn your www.realestate.co.nz listings into a fully featured and easily managed real estate website:
Custom, unique website design by professional website designers employing best practice:
Search engine optimal for maximum search engine visibility
User-friendly page layout helping you turn browsers into customers
Web marketing savvy design to take advantage of the latest online marketing techniques.
Direct feed of listings from Realestate.co.nz, including all of the propertyâ??s details and images.
Content Management System (CMS) and site administration functionality:
Easy creation and maintenance of content supporting listings (company and agent profiles, etc.)
Easy creation and maintenance of outbound email
Easy uploading of additional images for properties
â??Feature Propertyâ?? functionality allowing extra promotion of particular properties.
â??Google-likeâ?? search functionality.
Comprehensive browse functionality:
Browse by Property Type
Browse by Area
Browse by Agent
Browse by Office
View open home details (when available on realestate.co.nz)
Multiple ways to save, share and promote property listings
Email a friend option
Printer friendly version
New listing and open home email alerts
New listing and open home RSS feeds
Site statistics reporting
Netconcepts will host the website and add new functionality as it becomes available.
Itâ??s Not Just Cost Effective and Fully Featured; Its Also Painless to Manage
All you need to do is continue to load property via your existing systems and add the content you want to add.
This is a new and evolving website solution. But there will be no extra charge for future enhancementsâ?¦ Your website will always reflect the latest in real estate website functionality and web marketing techniques.
If you subscribe to Realestate.co.nz and youâ??re looking to make better use of the Internet in marketing property then you should talk to us.
Call Dave on 09 476 4601.
Comments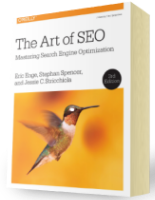 Chapter 7:
Content Marketing
From the fundamentals of link building to the nuances of natural linking patterns, virality, and authority.
Get Free Chapter