Polycase
Polycase is a manufacturer of plastic electronic enclosures for OEMs, including handhelds, desktops, and other electronics.
This ecommerce site, powered by our GravityMarket solution, makes it easy for Polycase's customers to do business with them. In addition to searching by keyword, customers can search by size — length and width — and by series. They can also browse by product type, size range and application. In addition to ample product information and specifications, including engineering drawings, the site also offers a helpful PDF library.
[ database | client admin cms | SEO ]
Visit The Site: Polycase
Comments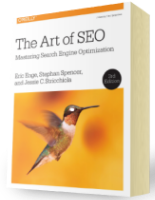 Chapter 7:
Content Marketing
From the fundamentals of link building to the nuances of natural linking patterns, virality, and authority.
Get Free Chapter