Orbital RPM
Orbital RPM is a consulting firm merging the strategic oversight of a Chief Learning Officer [CLO] with the most progressive methodologies of learning and development. A workforce that has evolved from an industrial society to a knowledge society requires learning and development that has undergone the same transformation. Traditional training was suitable for the way businesses operated several decades ago. Orbital RPM brings the revolution in learning and development needed by todayâ??s workforce.
Orbital RPM sought a website on the leading edge of functionality to match our progressive services. Our goal is to become the information destination for learning and development professionals and our new site is a major asset in that pursuit by including a tag cloud, videos, podcasts, a calendar of events and behind the scenes content management for easy maintenance.
Comments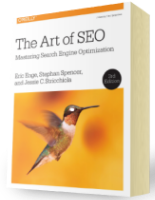 Chapter 7:
Content Marketing
From the fundamentals of link building to the nuances of natural linking patterns, virality, and authority.
Get Free Chapter