News Release: Netconcepts Introduces GravityStream 2.0
Agency Contact Christina Armstrong Connecting Point Communications [email protected] 650-867-4899
For Immediate Release
Netconcepts® Introduces GravityStream 2.0 â?? A Powerful Enterprise Level Automated Natural Search Advertising Platform for Online Retailers
— GravityStream 2.0 Delivers 100% of a Retailerâ??s Site to Web Crawlers, Making Consumers 40 Times More Likely to Find a Retailerâ??s Branded Offerings —
Madison, WI – February 11, 2008 â?? Netconcepts, the premiere search engine marketing firm that serves top 200 Internet retailers in better managing their natural search channel, today announced the launch of GravityStream 2.0 (www.GravityStream.com) â?? a powerful enterprise level automated natural search advertising platform for online retailers.
GravityStream 2.0 automatically converts a retailerâ??s millions of website pages into optimized landing pages to match its branded products with a consumerâ??s generic queries. Since consumers conduct approximately 40 times more niche searches than branded ones, this capability gives retailers a major competitive advantage in answering generic searches with their own website landing page results. GravityStream technology delivers â??the long tailâ?? â?? or the approximately 80% of a retailerâ??s website that traditionally has been unsearchable. Marketers consider â??the long tailâ?? to be the Holy Grail of web marketing because it typically equates to 60% of new-to-file customers.
â??The largest retailers understand that natural search is the # 1 battlefield for online supremacy, because it is the consumerâ??s preferred way to shop,â?? said Brian Klais, Netconcepts Vice President of Search and Co-inventor of GravityStream. â??Consumers use unbranded â??long tailâ?? natural search terms 40 times more often than they search for branded search terms. GravityStream 2.0 is the first true enterprise level solution to make natural search optimization affordable and scaleable, delivered with the ease of Software as a Service. Now, top retailers can treat natural search optimization as an important component of their overall advertising channel strategy.â??
GravityStream 2.0 features include:
Enhanced Reporting Interface The GravityStream Reporting Interface empowers marketers by offering industry leading insight into their long tail by allowing them access to a unique set of KPI metrics designed for growing natural search channels.
Immediate Time to Market Fully optimized site in 30 days, as opposed to the 6 – 12 months of traditional SEO project work.
Enhanced Real Time Solution to SEO GravityStream has been expanded to offer dynamically created, CMS driven, keyword rich URLs. Now an entire site can be easily transformed into a search engine friendly version with the marketer in control.
Enhanced Architecture GravityStream architecture is now more reliable, scalable and faster than ever before.
About Netconcepts, LLC
Netconcepts is a Web technology agency trusted by leading retailers as authorities specializing in search engine friendly E-business, website development, and natural search optimization consulting. The company was founded in 1995. It is based in Madison, Wisconsin with R & D facilities in Auckland, New Zealand. Netconcepts serves retail brands such as HSN, Discovery Communications, REI, Northern Tool, and Cabela's among others.
###
steroids
Comments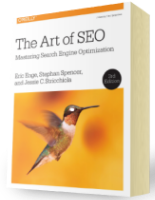 Chapter 7:
Content Marketing
From the fundamentals of link building to the nuances of natural linking patterns, virality, and authority.
Get Free Chapter