Thursday Three: A Miraculous Breakthrough, Fake Headshots, and Storytelling
Here's what I found inspirational, challenging, or just downright hilarious this week. What caught your eye?
And, remember to check out this week's great podcast episodes: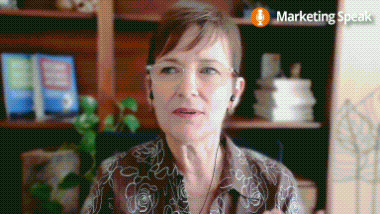 "We need to weave AI into every aspect of content production, find ways to utilize its strengths, and yet create smart, soulful human-generated content."
— Pamela Wilson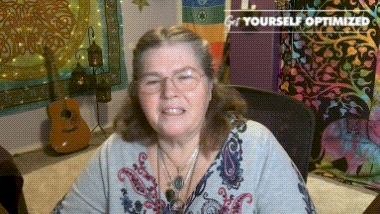 "The Court of Atonement doesn't exist at the conscious level or the subconscious level. It's deeper than that — it's experienced on a soul level."
— Amy Jo Ellis
---

Science is advancing at a faster and faster clip, and disease research is no exception to that. One recent medical advance that jumped out at me was this promising breakthrough with regards to Parkinson's, which affects over 10 million people.
Parkinson's disease (PD) occurs when brain cells that make dopamine, a chemical that coordinates movement, stop working or die. Because PD can cause tremors, slowness, stiffness, and walking and balance problems, it is called a "movement disorder."
But a new study has found that a species of harmful gut bacteria causes the destructive nerve cell 'clumps' that are a hallmark of PD.
By identifying carriers of these bacteria, it becomes possible to target and remove them, potentially alleviating and slowing down PD symptoms.
It's also fascinating that these findings shed light on the environmental factors contributing to PD, emphasizing that it's not solely determined by genetics.

Who needs to hire an expensive headshot photographer when you have Generative AI at your disposal? I've been seriously considering trying out Secta.ai based on a recommendation from an industry colleague. She showed some impressive results and I have to admit, I've been seriously considering signing up.
But I've been hesitating…for over a month! The thing is: I always try to operate out of integrity in every aspect of my personal and professional life, and something about AI-generated headshots feels icky to me. So when I stumbled upon this article about the downsides of using AI-generated headshots, it really resonated with me.
Here's why: authenticity matters. While Generative PR promises convenience and cost savings, the photos are not comparable to ones captured by a professional photographer. With AI, everything is fair game to be monkeyed with, from skin tone to expression, and something intuitively looks just a little "off". It's the "uncanny valley" problem all over again. And this undermines credibility.
Further, I believe the eyes are the windows to one's soul and you can see that "essence" in people's photos. I feel that soul essence is lost in AI headshots. It just doesn't reflect the truth of who you are at the soul level.
Am I overreacting here? Have you tried an AI headshot generator yourself? I'd love to hear your take on this.

As a marketer, I have deep respect for the art of storytelling.
Brandon McNulty sums it up nicely in this YouTube video, "10 Core Elements of Storytelling."
Character — a story revolves around characters' journeys, including internal struggles, flaws, and goals.
Plot — the external events a character undergoes.
Concept — the central idea that draws the audience in. It can be low-concept (basic) or high-concept (a what-if scenario).
Conflict — this drives the plot and creates tension, which leads to engaging and meaningful narratives.
Scenes — both goal-oriented and reaction-oriented, these are the basic units of storytelling.
Structure — a beginning, middle, and end.
Pacing — varies based on the genre and audience expectations.
World-building — includes setting and lore, which makes the story world vivid and expansive.
Theme — the underlying message of a story.
Writing techniques and voice.
---
Which of the three posts resonated the most with you this week? Let me know! I'd love to hear what inspired, challenged, or intrigued you.

P.S. If you're struggling to create great content that sells, why not let us take that off your plate? Give us a call to chat about the possibilities.
Comments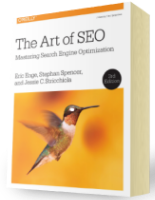 Chapter 7:
Content Marketing
From the fundamentals of link building to the nuances of natural linking patterns, virality, and authority.
Get Free Chapter