LEMcellguard.com
A LEM USA site, Lemcellguard.com promotes LEM's battery monitoring technology in a search engine friendly and easily navigated site. Information rich, this site was built to serve LEM's customers with extensive insight into LEM battery monitoring sensors. Content that would then transalte into search engine visibility because search engine optimal linking and code.
[ database | client admin cms | SEO ]
Visit The Site: LEMcellguard.com
Comments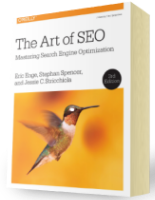 Chapter 7:
Content Marketing
From the fundamentals of link building to the nuances of natural linking patterns, virality, and authority.
Get Free Chapter