A search engine nightmare: 12,000 SKUs, but only 17 pages show up at Google
Online retailer Northern Tool was shocked to discover that only 17 of its site pages could be found in Google. It was a job for Netconcepts, and its partner Performics, to make those product pages easier for the search engines to crawl, resulting in a 6 figure increase in online sales for the equipment company.
The joint venture between SEO agency Netconcepts and search engine marketing technology company Performics to make Northern Tool's 12,000 dynamically generated product pages easier for the search engines to find.
The 81% increase in traffic from natural search made the upfront costs of SEO a worthwhile return on investment.
Comments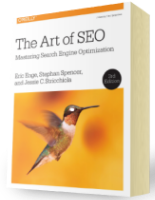 Chapter 7:
Content Marketing
From the fundamentals of link building to the nuances of natural linking patterns, virality, and authority.
Get Free Chapter