Hyphenated domains are spammy
Q: What is your opinion on hyphenated domains that contain the main keyword you are optimizing for, i.e. www.online-education-school.com (just as a sample)?
A: It looks kinda spammy to me. Personally I wouldn't do register such domains.
Comments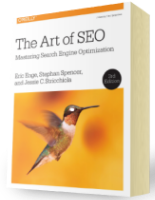 Chapter 7:
Content Marketing
From the fundamentals of link building to the nuances of natural linking patterns, virality, and authority.
Get Free Chapter