How to Master Social Selling on LinkedIn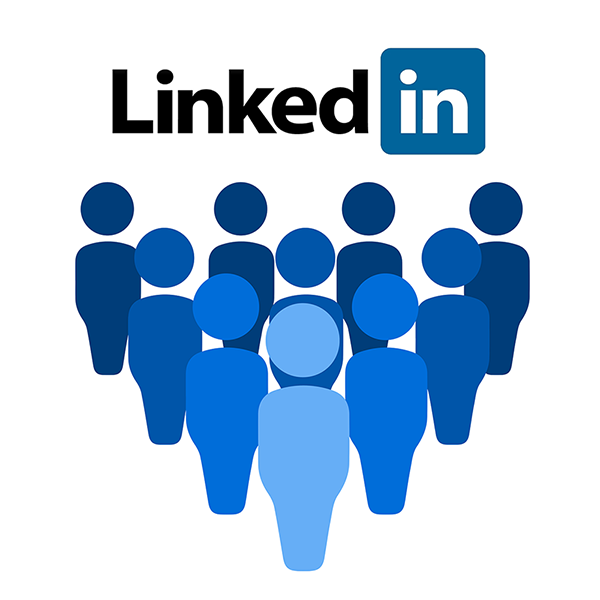 Social selling could be your key to securing new prospects and boosting your bottom line. When not done properly, however, social selling can also ruin your online presence and repel potential customers. So what is social selling, and why does your brand need it? More importantly, how do you master social selling?
Let's look at social selling and specifically, how to achieve results with it on LinkedIn.
What is social selling and why does it matter?
Social selling is a technique that involves selling to customers via a social networking site. It's been around for several years now, and has become more popular on LinkedIn than any other major social media platform. As you can imagine, social selling is used primarily by sales teams, but marketing professionals can also benefit from social selling strategies.
Social selling, when done right, can have substantial advantages for your business:
• Helps you establish trust with customers: Social selling takes more than just approaching prospects cold and trying to make a direct sale. No one will respond to that. Social selling requires sharing your perspectives and resources with prospects, giving them relevant information as part of a genuine conversation. By focusing more on their needs and delivering value to your prospects, you build trust.
• Position yourself as an active and engaged brand: When you regularly engage with potential clients and existing customers, it shows off your professionalism as a brand. Being active in your industry signals that you know what you're talking about, which will lead to more inquiries and higher response rates.
• Become a subject matter expert: By curating, creating, and engaging with relevant content, you'll be seen as a subject matter expert. Buyers respond more often to sales representatives who have pertinent insights and opportunities.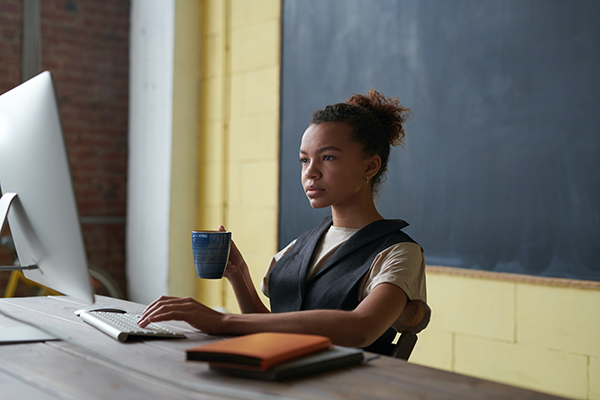 Why should you be social selling on LinkedIn?
What makes LinkedIn the ideal platform for social selling? LinkedIn is a valuable resource for job searching, but it's also a bona fide content creation platform. Of course people use the platform for networking, but they also use it for learning and gaining industry insights.
When you consider that 75% of B2B buyers use social media to make purchasing decisions and that 97% of B2B marketers use LinkedIn for content marketing, it becomes clear why LinkedIn is the best choice for social selling. More and more B2B purchases are taking place via social selling, and the best digital platform to forge professional, genuine connections with potential buyers is on LinkedIn.
The five pillars of social selling on LinkedIn
LinkedIn may be the best social media platform for social selling, but how do you make the most of it? According to Brynne Tillman, CEO of Social Sales Link, social selling on LinkedIn is a five-pronged approach. If you can make these five strategies work on LinkedIn, then your social selling will get you results.
1. Create a value-centric profile
A LinkedIn profile designed for social selling won't look the same as a traditional LinkedIn profile. Most people on LinkedIn create their profiles for hiring managers or HR reps. But as a salesperson, you're not trying to get a job. You're trying to land prospects. So your profile shouldn't read like a resume that boasts about how great you are at selling; that will turn prospects off. Instead, let your profile show how you've helped customers similar to your prospects. Your LinkedIn profile should stoke their curiosity and be a resource for them to learn something new.
2. Engage social listening
Social listening allows you to know what kind of content your prospects want to see. You can start by simply searching on LinkedIn for what your clients and potential clients are posting about and identify keywords or common hashtags. Then, you can set up Google Alerts for those keywords to see what kind of content comes up. Using an RSS feed aggregator such as Feedly is also an easy way to see the content your prospects care about. But the easiest way to social listen is just ask your clients directly — what kind of content do they want to see?
3. Show up as a thought leader
Showing up as a thought leader on LinkedIn comes from sharing content that is relevant to your potential clients. Social listening is the first part, then actually sharing the content is the second part. You attract buyers by creating original content as well as engaging with other content creators. Identify influencers in your space and engage with them as well. Curating great content, creating original content, and engaging with content all contribute to your status as a thought leader.
4. Nurture existing connections
Before you go searching for new people to connect with on LinkedIn, look through your existing network. Identify who are Clients, who are Prospects, and who are Referrals (CPR). Once you know who these people are, send them a message to start a conversation. And your message shouldn't be generic or state your pitch right away. Provide an insight or a valuable comment that will entice the other person to respond (like a real-life conversation).
5. Prospect through your warm market
When you're looking for prospects you want to connect with, check if you're connected with people they know. Sending a request without any shared connections out of the blue may come across as spammy, so be more authentic with your prospects.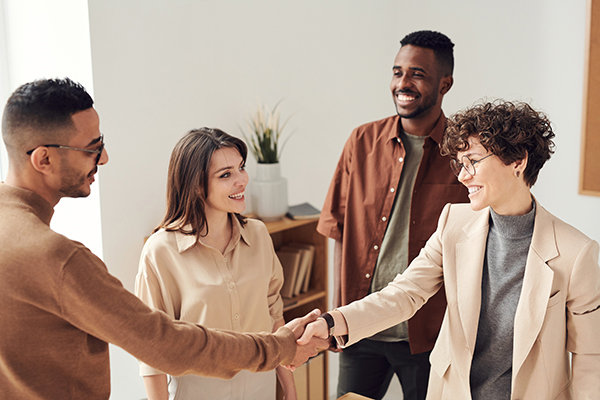 Achieving results with social selling on LinkedIn
With the right approach, social selling can yield your business enormous benefits. But without a good strategy in place, it can also be a waste of your time. Keep the five key concepts of social selling in mind the next time you head to LinkedIn to prospect for potential buyers.
If you want to learn more about using social selling on LinkedIn, you can listen to our founder Stephan Spencer, interview social selling expert Brynne Tillman on an episode of his Marketing Speak podcast.
Does your approach to social media marketing need a boost? Book a free strategy call with Netconcepts today so we can discuss your questions.
Comments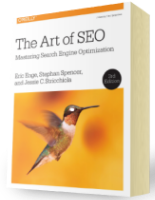 Chapter 7:
Content Marketing
From the fundamentals of link building to the nuances of natural linking patterns, virality, and authority.
Get Free Chapter