How many keywords in meta keywords tag?
Q: How many keywords is the right number to include in the meta keywords tag?
A: I'd suggest no more than a dozen or so. Much more than that and your page starts to look spammy.
Comments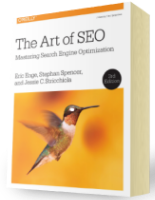 Chapter 7:
Content Marketing
From the fundamentals of link building to the nuances of natural linking patterns, virality, and authority.
Get Free Chapter