House of Travel blog
House of Travel is New Zealand's largest independent chain of travel agents. Fully 20% of total sales are transacted online, so their website is a very important part of their business.
It was our vision that social media, blogging in particular, could play a pivotal role in House of Travel's online marketing strategy. Happily, our enthusiasm for blogging for marketing was contagious and House of Travel enlisted Netconcepts' help in their blog strategy and implementation.
The House of Travel blog provides insight on travel destinations through the sharing of personal experiences from House of Travel travel agents and associated staff. The blog is both entertaining and educational for would-be travellers. Most entries include photos. The blog has multiple authors, and is organized by staffers' journeys, by destination, as well as by date. Multiple RSS feeds are available.
Charles Coxhead, Online Marketing Manager at House of Travel, states that the blog "started out very much as an experiment but quickly proved itself and we now consider it an integral part of our content and ecommerce strategy."
[ database | client admin cms | SEO ]
Visit the site: House Of Travel Blog
Further reading: Case study, Testimonial, Computerworld Article
Comments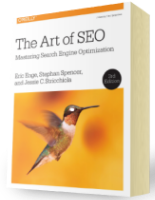 Chapter 7:
Content Marketing
From the fundamentals of link building to the nuances of natural linking patterns, virality, and authority.
Get Free Chapter