Heel, Rover!
I'll start with some real life stories. A Wellington-based organisation doesn't get its website's traffic statistics from its web vendor until it asks for them. An Auckland company can't wrestle its website's source code from its vendor, which subsequently goes under. Another Auckland company is billed over $10,000 for a fairly generic website redesign specification, which contains a costing with a $60,000 margin of error. A major New Zealand magazine's website is fundamentally useless for Netscape users.
These sorts of names-withheld horror stories start innocently enough, with the vendor and client happily choosing to work with each other. But then the vendor goes astray, often without the client even being aware of it. How do you keep your web agency on the straight and narrow, especially if you're not a "techie" or a "creative" but a mere mortal like the rest of us?
Get your vendor to supply traffic statistics for your site (updated daily) and regularly review them. You can't gauge your site's success without knowing exactly how many visitors are visiting (not hits, they're useless) and where the traffic is coming from.
Request detailed breakdowns of how and where the vendor has spent, and will spend, your money. Such information will help you keep them accountable to the agreed-upon budget and deadline.
Insist your vendor delivers to you all of your site's "source code" (as opposed to compiled executable code, which can't be modified), as well as databases, Photoshop files, Flash (.fla) files, documentation and log files. Otherwise, they're holding you hostage, since switching vendors would necessitate rebuilding the site from scratch.
Execute a legal contract with your web agency. If your relationship falls apart, that contract will come in handy in protecting your rights to source code, prepayments and works-in-progress.
Ensure they are using contemporary web design techniques such as Cascading Style Sheets, includes and layers; not last-century stuff like frames, splash pages, and Flash intros. It might pay to have an independent third-party website auditor evaluate your site and vendor.
Verify that they are conducting frequent backups, regular reviews of web server error logs, and automated 24-hour server monitoring that alerts agency employees via mobile phone. Don't just take their word for it: have them demonstrate how the automated monitoring works, furnish a recent site backup including source files, and commit – on paper – to a regular backup schedule and server monitoring.
Have several of their employees' after-hours contact details on hand, including home phone numbers, in case a problem arises with your site. The web is 24/7; your web agency must be, too.
Stephan Spencer is founder/president of Netconcepts, a Madison, WI-based Web marketing agency that offers search optimization services.
This article first appeared on Unlimited in April 2002.

Comments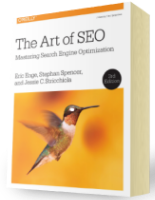 Chapter 7:
Content Marketing
From the fundamentals of link building to the nuances of natural linking patterns, virality, and authority.
Get Free Chapter