Welcome SNAPshot Readers
Unlocking Google's Hidden Potential
Learn to Use Google as a Research Tool

If you're like me, you use Google every day to find thingsâ??news, technical support, events, tips, research documents and more. Were you to master Google's powerful search refinement operators and lesser-known features, over a yearâ??s time you could save days scouring over irrelevant results.
Download the ebook now!
Download the Ebook Here!
Netconcepts Solutions
Talk to us about improving returns on your E-Business investment.
Comments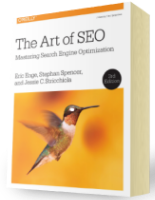 Chapter 7:
Content Marketing
From the fundamentals of link building to the nuances of natural linking patterns, virality, and authority.
Get Free Chapter